2023 Robert M. "Bob" Straight Memorial Endowed Scholarship Recipient Announced
Blog
Posted by: Janet Branham 7 months ago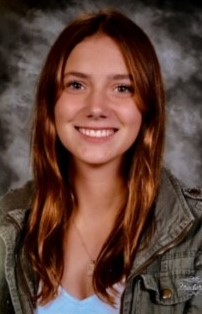 The Community Foundation of Huntington County recognizes Kayla Reich as the 2023 recipient of the Robert M. "Bob" Straight Memorial Endowed Scholarship. Reich joins past recipients of this coveted scholarship, including Josie Eckert (2022), Noah Zahn (2021),  Elizabeth Bercik (2020), and Zach Daugherty (2019). The scholarship is renewable in the amount of $4000 a year for four years.
Kayla Reich is the daughter of Suzanne and Matthew Reich.  She is a member of the 2023 graduating class of Huntington North High School.  A National Honor Society Member, Reich earned College Board National Recognition, Top 25 of the Class, and Scholar-Athlete Accolades.  Reich was a member of the Varsity Swim and Cheerleading Teams for Huntington North.  She was also involved in Freshman Mentoring, Student Athletic Council, and Class Council, acting as treasurer.
Robert "Bob" Straight was a well-known fixture in Huntington.  For over twenty-five years, he served as a teacher, coach, athletic director, principal, and assistant superintendent. His leadership and guidance have impacted many former students, athletes, teachers, colleagues, and friends.