Bonbrake Hired As Coalition Coordinator
General
Posted by: Janet Branham 2 months ago
The Early Childhood Coalition is pleased to announce the hiring of Courtney Bonbrake as its Coalition Coordinator. Formed in 2023, the Early Childhood Coalition has a mission of creating positive early childhood experiences through community collaboration. Specifically, Bonbrake will be tasked with coordinating systems and providing real solutions that create a community where quality early learning and childcare is accessible for all families in Huntington County.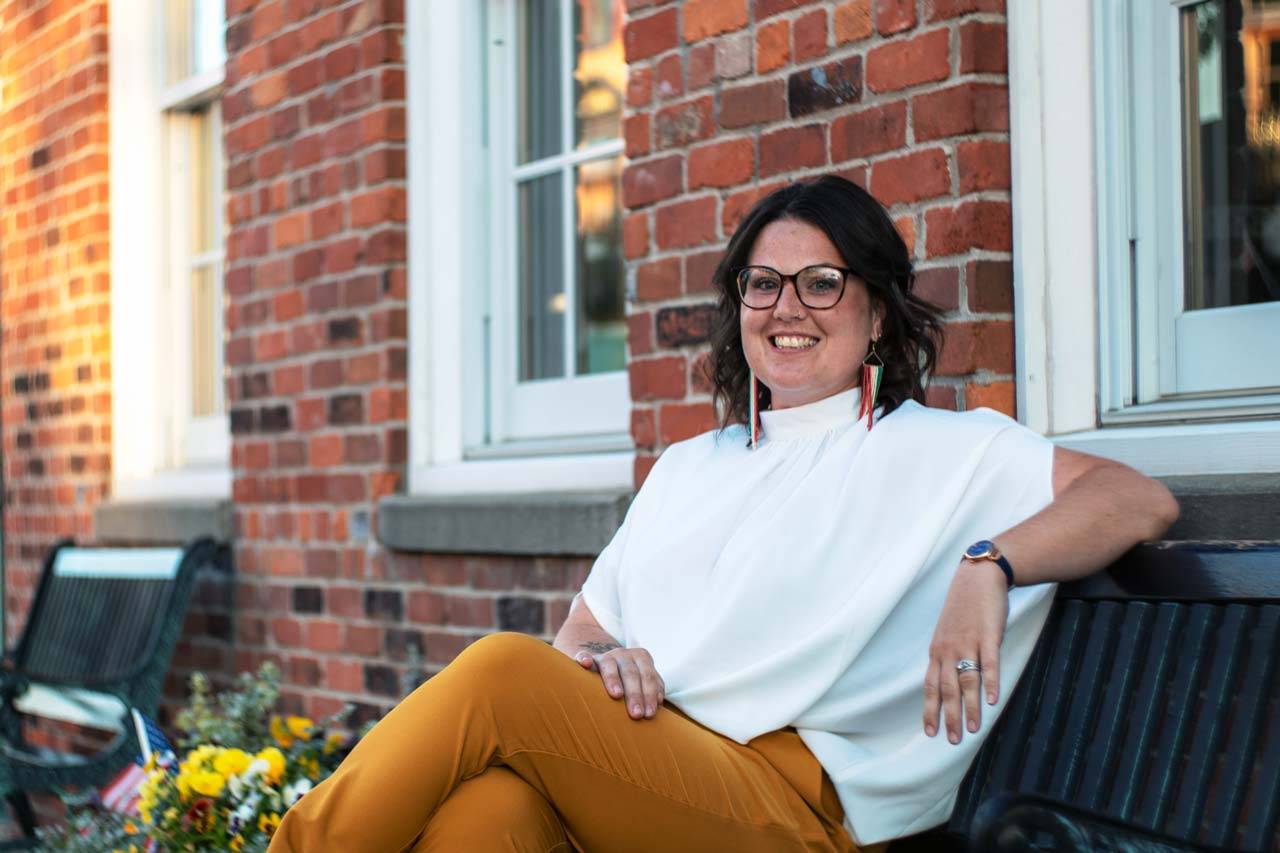 "I look forward to collaborating with local businesses, childcare facilities, the Huntington County Community School Corporation, government officials, and most importantly the families we are hoping to impact," says Bonbrake. A Huntington resident for the last 32 years, Bonbrake considers herself a lifelong resident of Huntington, although she was born in Fort Wayne.
Bonbrake and her husband, Ryan, are currently raising their three children in the Drovertown district of Huntington. "My family has personally faced many challenges that come with raising littles in a world where both parents may need to work," says Bonbrake. "I am excited to become part of the solution for families here in Huntington County that face the ongoing struggles around early childhood."
Bonbrake settled into the position on July 10th and brings professional development experience to the table. "Courtney has the right passion and energy needed to tackle the early childhood challenges and opportunities in Huntington County," says Matt Ditzler, Executive Director of the Community Foundation. "We are excited to have her get to work as our Coalition Coordinator."
Bonbrake previously worked for Parkview Health for the last nine years, where she was most recently a Professional Development Associate. She states that her hope is to help facilitate more childcare businesses and preschools and bring to light the health and wellness importance of early childhood development along with the unique needs of families in our community. "I want to help paint the big picture of Huntington County as the place families chose to move, grow roots and watch their children flourish," says Bonbrake.
The Coalition has already seen early wins through a grant award of $30,000 from the Duke Energy Foundation and the Indiana Economic Development Association Foundation in June. The grant intends to stand up a Child Care Business Lab which will serve as a platform for developing and connecting aspiring entrepreneurs with turnkey models, training support, and access to capital investment and start-up opportunities. The goal is to attract and support sustainable, high-quality childcare businesses that, over time, will bridge the childcare gap for working families in Huntington County.
Bonbrake will have office hours Monday through Friday at the Community Foundation of Huntington County at 356 W Park Dr in Huntington. She can be reached by phone at 260-289-2123 or by email at courtney@huntingtonccf.org.