Hiner Family Fund Distributes Grants
General
Posted by: Janet Branham 1 week ago
Four Nonprofit Organizations serving Huntington County received funding for their projects from the Hiner Family Fund held at the Community Foundation of Huntington County. The Honeywell Foundation, Historic Forks of the Wabash, Huntington County Historical Society, and Historic Warren received a total of $7,000 toward their projects that serve area residents.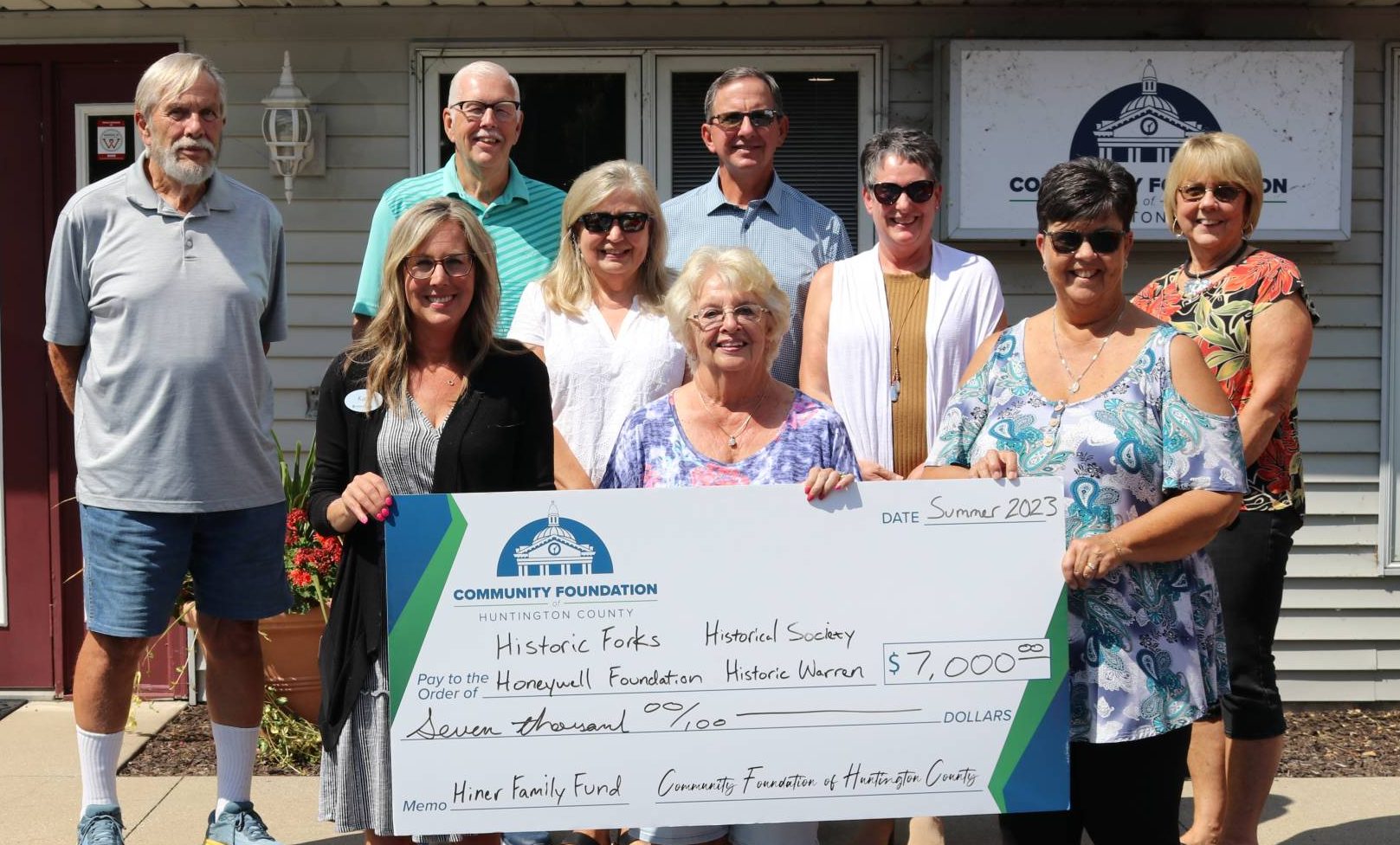 The Honeywell Foundation received funding to support their Arts in Education Program for Huntington County Students. Through this program, Honeywell will provide a collection of interesting, engaging, and inspiring arts-infused learning opportunities to students, grades K-6, attending schools in Huntington County. This allows students to form a greater connection to core subject matters taught in the classroom.
Historic Forks of the Wabash received funding towards repairing and updating the Historic Chiefs' House. Repairs needed include the roof, windows, and kitchen door. This will keep the house stable for use in educating students and adults while maintaining the historical integrity and appearance of the building.
The Huntington County Historical Society received funding for improved Auditorium Seating for Community Events held at the Historical Society Museum. In addition to hosting their own meetings and community presentations, the Museum hosts groups from several community organizations. The new seating will improve the community's experience when utilizing the Museum.
Historic Warren received funding to preserve and revitalize the former PNC Bank Building, now known as the Exchange. The building dates back to 1887 and needs several changes to repair damages and restore its historical appearance. Improvements made to the building will prepare it to house retail space, entrepreneurs, and local artists, which will contribute to a higher quality of life and economic development of the area.
"The Hiner Family Fund has supported arts and culture projects across Huntington County since 1997," states Matt Ditzler, Executive Director. "We are thankful for the generosity of the Hiner Family and look forward to supporting more projects in the future."